Russian Supreme Court found no violations over TV broadcast of Oliver Stone's "Putin"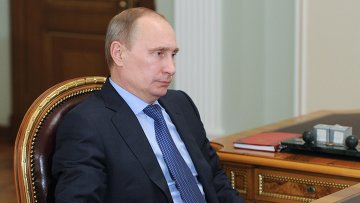 18:35 15/03/2018
MOSCOW, March 15 (RAPSI) – The Supreme Court of Russia has not found television broadcast of the documentary movie "Putin" by prominent filmmaker Oliver Stone to be in violation of election campaigning regulations, RAPSI correspondent reports from the courtroom.
The court dismissed an administrative lawsuit filed by Nikolay Rybakov, who represents interests of presidential candidate Grigory Yavlinsky, against a certain part of the provision concerning the television broadcasting set forth by the Central Election Commission.
According to the provision in question, television and radio media should provide objective information on candidates and take balanced and neutral approach towards all of them, as well as provide to them equal amount of airtime. Mass media, the regulation reads, are also free to cover the events of the electoral campaign and the activities of the candidates.
The contested part of the Election Commission's provision reads that these rules should be in force until February 17, when the promotional phase of the campaigning officially begins.
The applicant believes that the provision of the Commission puts candidates in unequal positions in terms of informing the electorate about their activity. Rybakov noted that from February 12 till February 14, during the election campaign, one of the largest federal Russian TV channels, Channel One, broadcasted the movie in question. According to the applicant, the broadcast of a movie about actions of the incumbent President violates the rights of other candidates.
Basing on the above arguments, he asked the Court to rule the provision of the Commission suspended as in this case it would be possible for Yavlinsky to have access to as much time on federal television as the time spent during broadcast of "Putin".
Although the Commission earlier recommended to postpone broadcast of the remaining parts of the movie until after the elections are finished, the Commission did not find the movie to be a promotional material.
During the hearings, a representative of the Commission, Sergey Sakharov, stated that the provision did not restrict the right of the candidates to hold promotional events. According to Sakharov, the broadcast of the movie was not a promotional effort since in fact the promotional period started on February 17.