Bank customers won 61% cases over account operations in 2017 – business ombudsman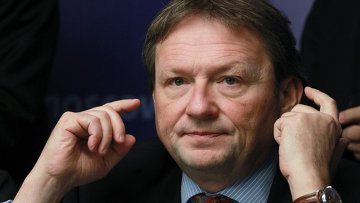 16:49 09/04/2018
MOSCOW, April 9 (RAPSI) – Bank customers won 61% cases challenging account operations within the application of legislation on combating money laundering and terrorism financing in 2017, Russian business ombudsman Boris Titov wrote on his Facebook page on Monday.
According to Titov, in 2017, courts considered 843 civil lawsuits filed by bank customers in relation to the application of the anti-money laundering law as compared to 564 in 2016. Increase in the number of such cases is connected with the use of the so-called blacklists, the ombudsman said.
Actually, far more businessmen faced with violation of their rights because of adding of customers suspected by banks of money laundering and financing of terrorism to the blacklists. However, not every bank customer can fight court actions, Titov added.
The ombudsman believes that the procedure of checking account transactions by banks should be revised. Titov has forwarded proposals to simplify and improve the procedure of control over business account transactions to the Central Bank.