Three defendants in Argentina drug case to remain in detention until July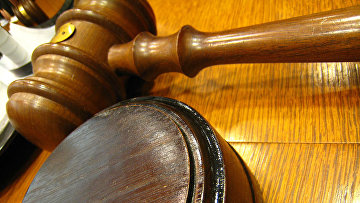 17:45 12/04/2018
MOSCOW, April 12 (RAPSI) – Moscow's Tverskoy District Court has extended detention for three defendants in a notorious case over attempted cocaine smuggling from Argentina to Russia, the court's spokesperson Anastasia Dzyurko has told RAPSI.
Vladimir Kalmykov and Ishtimir Khudzhamov will remain in detention until July 13, another defendant Ali Abayanov will stay jailed until July 12.
According to the Russian Foreign Ministry, law enforcement authorities of Russia and Argentina have collaboratively suppressed delivery of a large consignment of drugs (cocaine) from Argentina to Europe. The drugs ready for delivery were found in one of the Russian embassy buildings in Buenos Aires in 2016. Cocaine allegedly belonged to an embassy technical staff member, whose duty journey was over by that time. During the conducted operation, Russian and Argentinean citizens were arrested, the ministry's statement reads.
Kalmykov, Khudzhamov and Abayanov were arrested and detained in late February in Moscow. The fourth defendant Andrey Kovalchuk was arrested in Germany in early March. Russian prosecutors have reportedly forwarded a request for his extradition to German authorities.