Moscow court convicts 8 members of banned extremist organization Tablighi Jamaat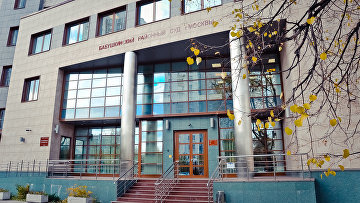 16:59 17/09/2018
MOSCOW, September 17 (RAPSI) – The Babushkinsky District Court of Moscow has sentenced 8 members of the extremist organization Tablighi Jamaat banned in Russia to prison terms varying from 4 to 6.5 years, RAPSI correspondent reports from the courtroom.
Some of the defendants were found guilty of organizing a religious union prohibited by a court as extremist. As a result, Islambek Kamchybekov, Shakir Kozhamkulov, Kanybek Cuyunduk Uulu were sentenced to 6.5 years in a penal colony.
Other defendants: Ayrat Usmanov, Gazybek Kubatov, Akhmet Dzumayev, Zufar Mustafin and Bekzod Bakirov were found guilty of participation in activity of a prohibited religious union. They were sentenced to 4 years in a penal colony.
The court found that meetings of the extremist movement were held in an apartment in Moscow. Recruitment took place in Moscow mosques.
The defendants denied wrongdoing and their attorneys said that the ruling would be appealed.
On May 7, 2009, Tablighi Jamaat movement was declared extremist by the Supreme Court and its activities were prohibited in Russia.