Russian DIA seeks to recover $1.2 million from Creditimpex Bank's ex-managers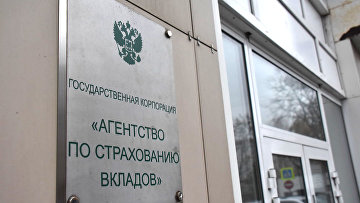 11:59 24/10/2018
MOSCOW, October 24 (RAPSI) – Temporary manager of Creditimpex Bank, Russia's Deposit Insurance Agency (DIA), has filed an appeal against the Moscow Commercial Court's refusal to recover 79.5 million rubles ($1.2 million) of losses from six former managers of the bank, the court ruling reads.
The appeal has been lodged with the Ninth Commercial Court of Appeals.
On September 14, the Moscow Commercial Court found that DIA came to wrong conclusions suggesting that ex-managers were acting illegitimately since no connection was established between their actions and accrued debt. The court also ruled that the term limitation for the lawsuit has already expired.
DIA stated that ex-managers of the bank exchanged assets of the bank for knowingly bad debts.
Creditimpex Bank was declared bankrupt in September 2014.