Penalty imposed on microlender for using prayer in advertisement upheld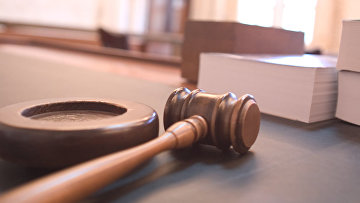 13:22 16/11/2018
MOSCOW, November 16 (RAPSI) – The Eighteen Commercial Court of Appeals has upheld the dismissal of a claim lodged by a microfinance lender seeking a decision that it was unlawfully penalized for using Christian symbols in its advertisement, the court records read on Friday.
The applicant appealed against the respective decision of the Chelyabinsk Regional Commercial Court of September 11, 2018.
This July, the Urals District Commercial Court uphold a decision of the regional office of the Russia's Antimonopoly Service (FAS), which had said the advertisement constituted a breach of the advertising law prohibiting among other things the use of religious symbols in ads.
In December 2017, the regional commercial court dismissed the microfinance provider's action against the regional FAS office; the claimant successively contested the decision in appeals and cassation instances.
The regional FAS office had found that the advertisement in question insulted the feelings of religious believers, as it demonstrated the image of Jesus Christ and the text of the Lord's Prayer alongside a slogan urging customers to borrow "easy money" from the microlender. The FAS office conclusions were confirmed by most experts, the respondents of a respective public survey and representatives of the Russian Orthodox Church.