Former JFC CEO Kekhman denied quittance from obligations to creditors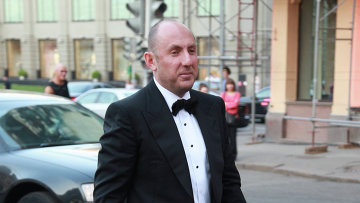 12:51 29/11/2018
MOSCOW, November 29 (RAPSI) – The Commercial Court of the Northwestern District has upheld a lower court's refusal to discharge ex-JFC Group CEO Vladimir Kekhman from the further fulfilment of his liabilities to creditors, according to court records.
The court has therefore dismissed Kekhman's appeal against the ruling of the Commercial Court of St. Petersburg and Leningrad Region issued on July 19. By that time, a procedure of disposal of his assets has been completed but the applicant has not been released from the performance of creditors' demands.
The total amount of creditors' claims has reached 9.45 billion rubles, however, demands worth only 9.2 million have been satisfied.
Kekhman was declared bankrupt under an application of Sberbank in late July 2016.
On July 21 of the same year, a court in St. Petersburg dismissed a petition lodged by Kekhman seeking the recognition of London's High Court's judgment declaring him bankrupt in 2012.
JFC Group was founded in St. Petersburg in 1994 and comprised fruit production, procurement, storage, distribution, and sales companies. It had 3,000 hectares of banana plantations in Ecuador and Costa Rica, where it also had offices in addition to those in St. Petersburg, Moscow, other Russian cities and Cyprus. JFC dealt in fruit sales in Europe, the Middle East and the CIS.