Supreme Court upholds sentence for murderer of State Duma deputy speaker's aide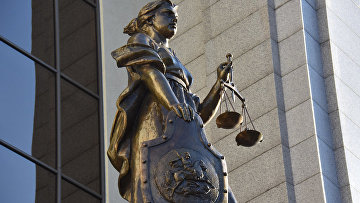 15:42 05/02/2019
MOSCOW, February 5 (RAPSI) – The Supreme Court of Russia on Tuesday upheld a 15-year prison sentence given in 2009 to Akhmed Magomedov for killing a State Duma deputy speaker's assistant Alexey Belyayev, RAPSI reports from the courtroom.
The court therefore dismissed a defense appeal seeking to reclassify charges from murder committed with extreme atrocity to lesser ones.
However, the court had to drop organized theft charges against the defendant because of the expired statute of limitations.
According to case papers, Magomedov engaging in prostitution brutally murdered Belyayev inflicting over 45 knife wounds to the victim in March 2009. During the initial trial, he pleaded partially guilty claiming that he had killed Belyayev after the official had attempted to molest him.