Russia's Communist MPs propose to punish officials for insulting citizens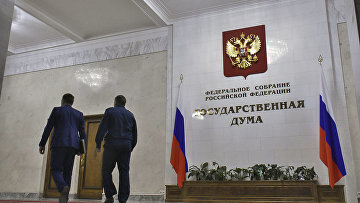 12:32 15/02/2019
MOSCOW, February 15 (RAPSI) – Lawmakers representing Russia's Communist Party (KPRF) Sergey Kazankov and Nikolay Kolomeitsev have submitted a bill on fines for officials insulting citizens to the lower house of parliament. The document has been published on the State Duma database.
The bill's authors have proposed to amend the Code of Administrative Offences by an article stipulating punishment for officials' disrespect to Russian nationals or public denial of the state duty to create conditions guaranteeing people's good living standards and development.
Under the draft law, officials would face fines ranging from 30,000 to 50,000 rubles ($450 - 750) from for insulting the voting public, while state and municipal officials would also face disqualification for up to 3 years.
Cases over such offenses would be launched by prosecutors and considered by courts.
However, the proposed provisions would not be applied to citizens including journalists publishing abusive comments made by officials.