Russian Supreme Court confirms rules on destruction of sanctioned products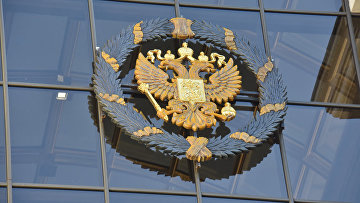 14:02 22/02/2019
MOSCOW, February 22 (RAPSI) – The Russian Supreme Court has confirmed the lawfulness of rules governing destruction of agricultural produce imported from the countries under the countersanctions introduced by Russia, RAPSI correspondent reports from the courtroom on Friday.
By its decision, the Supreme Court dismissed a claim of a company form the city of Tomsk in Russia seeking to rule unconstitutional certain provisions of a Presidential executive order on economic measures to ensure security of the Russian Federation and a government resolution on destroying banned food imports.
According to the claimant, the said provisions violated its rights by setting an immediate procedure of destruction of products under countersanctions in case the customs authorities suspect it is the case without a respective court order.
The Supreme Court has said that the current rules do not infringe on the rights and lawful interests of law-abiding businesspersons, whereas the procedure in force permits to prove the origin of the products to the customs authorities, or to resolve disputes in courts and get just compensation.
Under the current rules the goods may be destroyed by any legal means that do not violate environmental regulations. The confiscated food must be eliminated regardless of whether the owner or import organizer is known. The presidential executive order validating the decision came into effect on August 6, 2015.