Ex-top manager ordered to pay Otkritie Bank over $900,000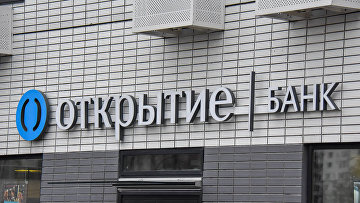 11:29 06/05/2019
MOSCOW, May 6 (RAPSI) – The Moscow Commercial Court has recovered 60 million rubles (over $900,000) from ex-board member of the Financial Corporation Otkritie Alexander Tarabrin in favor of the bank, the court ruling reads.
The court has held a deal of August 1, 2017, on a 60-million-ruble bonus payment to Tarabrin invalid.
In August 2018, the bank lodged several claims against nine ex-managers including the former senior vice-president of Otkritie Nikolay Yarovoy, ex-board members Yelena Budnik and Tatyana Serebrennikova. The bank sought to invalidate certain deals and recover the money from the defendants.
Several lawsuits have been already dismissed. In April, the court dismissed the bank's demand to collect 40 million rubles (over $600,000) from former top manager of Otkritie Constantine Chigirev and 32.6 million rubles from Budnik.
On August 29, 2017, the Central Bank of Russia imposed temporary administration in Otkritie Bank. However, it was reported that the bank would continue work in the ordinary course.
Otkritie Bank was founded in December 1992. It is one of Russia's top major banks and is a systemically important institution. Otkritie Bank has 364 offices, located in 55 constituent entities of Russia, according to the financial organization's website.