First life sentence for drug dealing takes effect in Russia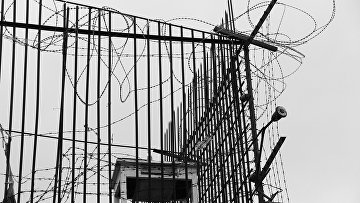 13:14 22/05/2019
MOSCOW, May 22 (RAPSI) - The first life sentence given in Russia for drug smuggling has become effective, the Interior Ministry's spokesperson Irina Volk has told journalists.
The Moscow Regional Court convicted and sentenced the drug syndicate organizer Sherali Tabarov in December 2017. The man was found guilty of illegal drug trade and organization of a criminal group. Later, the Supreme Court of Russia upheld the ruling against the defendant and other members of the drug syndicate, who received prison terms ranging from 6 to 23 years.
The Prosecutor General's Office earlier claimed that Tabarov along with his accomplices transferred nearly 700 kilograms of heroin to Russia and Tajikistan from Afghanistan in a span of 3 years. The gang leader was captured in 2014 but it took a year to apprehend other members of the criminal group.