Moscow court rules to unfreeze Navalny's bank accounts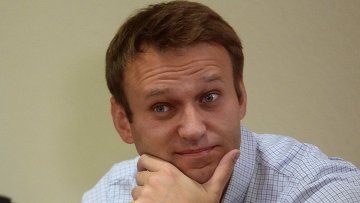 13:53 23/05/2019
MOSCOW, May 23 (RAPSI) – Moscow's Zamoskvoretsky District Court on Thursday granted Alexey Navalny's motion to remove the attachment of his bank accounts and valuable securities seized 5 years ago as part of the Yves Rocher embezzlement case, RAPSI reported from the courtroom.
In February, the court received the petition to withdraw the asset seizure imposed by the Moscow Basmanny District Court on November 12, 2013. The hearings were repeatedly adjourned for various reasons.
In December 2014, Navalny was given a 3.5-year suspended sentence in the Yves Rocher case. His brother Oleg received a 3.5-year prison term. They were convicted of stealing nearly 30 million rubles (about $500,000 at the current exchange rate) from two companies, including Russian affiliate of Yves Rocher.
In October 2017, the European Court of Human Rights held that there was violation of Article 6 (Right to a fair trial) and Article 7 (No punishment without law) of the European Convention on Human Rights (Convention) in this case.
However, the ECHR refused to recognize criminal prosecution of the brothers as politically motivated by declaring their complaints "under Article 18 in conjunction with Articles 6 and 7 of the Convention inadmissible". The court ordered Russia to pay €55,000 to Alexey Navalny in compensation. Oleg Navalny was awarded about €21,000 and 460,000 rubles. Both parties appealed the ECHR ruling. However, in March 2018, the court refused to send the case to the Grand Chamber for review.
The Supreme Court's Presidium in April 2018 upheld the sentence given to the brothers.
It should be noted that Navalny was many times held administratively liable for breaking the established order of conducting rallies and nine times fined for noncompliance with court rulings demanding him to withdraw inaccurate information.