Sham beauty doctor sentenced to 5.5 years in face disfigurement case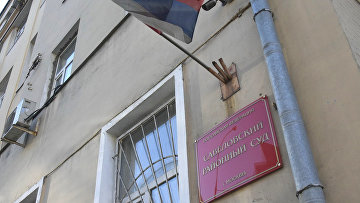 16:52 17/06/2019
MOSCOW, June 17 (RAPSI) – Moscow's Savelovsky District Court on Monday sentenced sham beauty doctor Natalya Korosteleva to 5.5 years in prison as part of a case over disfigurement of clients' faces by providing poor-quality procedures, the court's press service told RAPSI.
In addition to the prison term, the court recovered compensation from the defendant ranging from 3,000 to 150,000 rubles ($45 - 2,300) in favor of victims.
Moreover, the court gave suspended sentences of 8 months and 1 year to two other defendants, Saniyat Yaikbayeva and Yekaterina Yegorova, respectively.
The women were found guilty of rendering substandard services.
According to investigators, between 2007 and 2015, Korosteleva acting as a self-employed entrepreneur described herself as a beauty doctor along with her two accomplices on a payment basis provided medical services of face correction. However, she did not have required education and all her certificates were forged.
Investigators found that the defendant injected medicine not registered in Russia to 19 clients that resulted in remediless changes of their faces and psychological traumas.