Navalny for 15th time fined for non-compliance with court ruling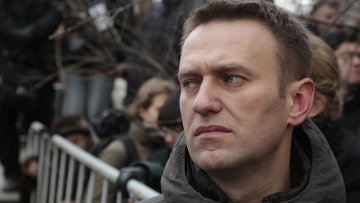 14:32 25/06/2019
MOSCOW, June 25 (RAPSI) – Moscow's Lyublinsky District Court has upheld an obligation of Russian opposition politician and blogger Alexey Navalny to pay 35,000 rubles more as a fine for non-compliance with a court ruling ordering him to delete unsubstantiated information disseminated by him, the court's spokesperson Lyudmila Morozova has told RAPSI.
Thus, Navalny is fined for this violation for the fifteenth time.
Courts routinely fine the opposition politician; thus, last August the Moscow City Court ruled in favor of billionaire Mikhail Prokhorov recovering 1 ruble ($0.01) from Navalny and ordering him to refute a video statement on Prokhorov's purchase of a villa in Italy he had released.
In May 2018, a Moscow court granted a libel suit lodged by businessman Alisher Usmanov against Navalny. The court recognized information about Usmanov distributed by the Anti-Corruption Foundation and Navalny as discrediting and untrue and ordered the defendants to refute the statements. Later, the Supreme Court of Russia upheld the ruling.
The lawsuit is related to a movie published by the politician on his Youtube channel implying that Russia's Prime Minister Dmitry Medvedev had acquired property using non-profit foundations.