Moscow court cuts fine given to famous stylist for picket in support of Baikal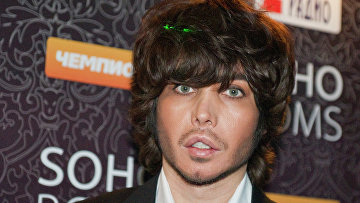 15:41 28/06/2019
MOSCOW, June 28 (RAPSI, Kirill Ryabchikov) – The Moscow City Court on Friday reduced the fine imposed on celebrity and prominent hairstylist Sergey Zverev for illegal single-person protest against the construction of a drink water bottling plant at Lake Baikal in the Irkutsk Region, RAPSI reports from the courtroom.
The fine was cut by 5,000 rubles, from 15,000 ($230) to 10,000 rubles.
In March 2019, Zverev went on a picket on the Red Square. However, protest actions are prohibited there, according to Russian legislation.
Moscow's Tverskoy District Court found Zverev guilty of violating an authorized order of organizing or holding meetings, rallies, protests, demonstration and pickets and fined him in May.
Earlier, another court granted a lawsuit filed by the West Baikal trans-regional environmental prosecutor's office and suspended the construction of the drink water bottling plant at Lake Baikal until violations revealed during the checks are remedied.The prosecutor's office found serious violations of environmental legislation obstructing the construction.
The plant's construction began in January 2019. The cumulative investment is about 1.5 billion rubles ($23 million).