Russia-US visa liberalization agreement takes effect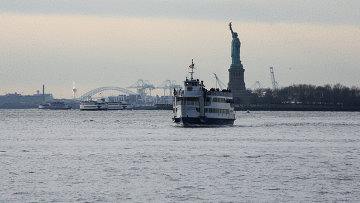 11:52 10/09/2012
MOSCOW, September 10 - RAPSI. The Russia-US visa liberalization agreement took effect as of September 9. Russians and Americans will now be able to obtain three-year multiple-entry business and tourist visas in order to visit each other's countries.
Previously visas were granted for a maximum of two years. The visas will also allow an uninterrupted stay of up to six months in the country.
The visa costs for Russians will be reduced to between $160 and $180 consular fees, plus a $20 visa issuance fee. A two-year visa previously cost $260.
The US Embassy in Moscow said that American applicants will no longer need to submit a letter of invitation when applying for a business or tourist visa, although US citizens applying for tourist visas to Russia will still need to have confirmation of hotel booking and travel agency arrangements.
As a rule, visas will be issued within 15 calendar days after the application was submitted, although in some cases the processing period may take longer. Additionally, any US citizen who loses their passports during their stay in Russia will no longer require an exit visa.
In 2011, Russians made 222,000 visits to the US, 27 percent more than in 2010. The US predicts that the figure could grow to 244,000 in 2012 and to 324,000 in 2016.
Business and tourist visas are the most popular visa types for Russians visiting the United States.
Previously, Nonimmigrant Visa Section head Bill Bistransky said that 10 percent of applicants are turned down, as a result of not having a family or job in Russia, or
because they violated US law during a previous visit to the country.
"We hope that this agreement will not only improve the relationship between our two countries, but that it will also lead to the eventual abolishment of visa requirements altogether," the Foreign Ministry said earlier.