Russian exporters could be ordered to sell half of their foreign currency revenues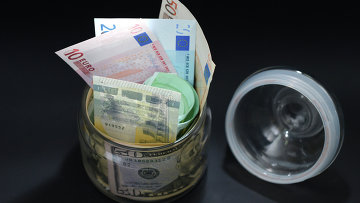 13:01 12/12/2014
MOSCOW, December 12 (RAPSI) – A Just Russia party has drafted a bill to require Russian export companies to sell half of their foreign currency revenues to the state, deputy head of the party in lower house of parliament Mikhail Yemelyanov told RIA Novosti on Friday.
The Central Bank said it was not considering this option but planned to discuss foreign currency risk management strategies with the Finance Ministry.
Prime Minister Dmitry Medvedev said in an interview with the leading media outlets on Wednesday that the government and the Central Bank asked major businesses to conduct currency transactions on a more regular and consistent basis.
The previous regulation on the obligatory sale of part of foreign currency revenues was overturned in 2007.
The authors of the new bill – Sergei Mironov, Nikolai Levichev and Mikhail Yemelyanov – propose amending the law on foreign currency regulation and control to introduce the obligatory sale of 50 percent of foreign currency revenues to the state. This would be followed by amending the administrative code and possibly criminal code to add a clause on penalties for failure to sell foreign currency revenues, Yemelyanov said.
An explanatory note to the bill says that sole proprietors and legal entities would be obliged to sell 50 percent of their foreign currency revenues unless otherwise stipulated by the Central Bank, which cannot set the proportion of obligatory foreign currency sale at more than 50 percent. The regulation that was effective until 2007 stipulated the sale of 30 percent of foreign currency revenues.
The bill also stipulates benefits and exemptions for resident companies and operators that can be approved by foreign currency laws.