Government backs fines for turnover of goods banned in Russia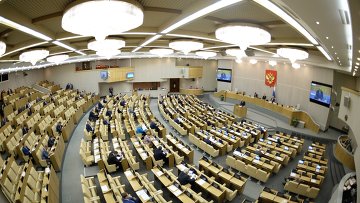 14:39 27/04/2018
MOSCOW, April 27 (RAPSI) – The government has endorsed a bill on fines for circulation of goods prohibited in Russia. The bill is to be submitted to the State Duma, according to the statement released by the Cabinet of Ministers.
Under the draft law, failure to comply with the prohibition of turnover of certain goods in Russia would result in fines ranging from 30,000 to 50,000 rubles ($480-800) for officials, and from 70,000 to 100,000 rubles ($1,100-1,600) for companies with potential seizure of banned commodities. The prohibition would not extend to the purchase of relevant goods by citizens for personal needs.
Amendments drafted by Russia's consumer rights protection agency Rospotrebnadzor are proposed to the Code of Administrative Violations.
In 2017, the Federal law "On Customs Regulation in Russia" was amended by authorizing the government to impose ban on circulation of certain commodities in the country and establishing a list of goods which may be prohibited. However, administrative penalty was not fixed for non-compliance with such a ban.