Head of Russia's Human Rights Council criticizes bill on countersanctions against USA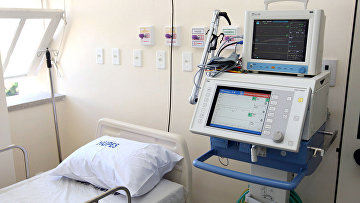 17:41 28/04/2018
MOSCOW, April 28 (RAPSI) – Chairman of Russia's Presidential Council on Human Rights Mikhail Fedotov has opposed a bill prohibiting import of drugs and medical equipment from the United States, the official website of the Council reads.
Fedotov expressed his belief that neither drugs nor medical equipment should be subjected to trade sanctions. He recalled his experience in a Syrian hospital where despite high quality of available facilities, doctors had no supplies to treat ill and wounded children. The chairman reminded that the Russian President himself had stated that medical products should not fall under restrictions.
Earlier, a group of MPs has filed a bill "On measures of influence (counteracting) unfriendly actions of the United States of America and/or other states" to the State Duma. One of the proposals listed in the bill stated that import of drugs produced in USA and certain other states could be restricted or prohibited, except for those having no analogues in Russia or other countries.