State Duma adopts bill on transfer of seized bribery funds to Pension Fund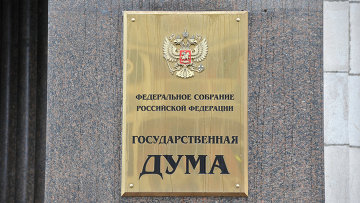 15:00 27/09/2018
MOSCOW, September 27 (RAPSI) – The State Duma has passed in the third and final reading a bill on transfer of money seized from corrupt officials to the Pension Fund of Russia for payment of non-contributory pension.
The bill amends the Budget Code of Russia.
According to the Federal Treasury, a rough amount of funds is about 1.8 billion rubles ($27 million), MP Andrey Isayev said during the bill's discussion. However, it is impossible to predict and announce an exact amount of monetary assets to be seized, the lawmaker added.
In addition to the forfeiture of bribery funds to the Pension Fund, the bill's sponsors proposed to renew its budget by sales of assets seized from corruptors.
The document is expected to take effect on January 1, 2019.