Prosecutors appeal submarine captain's acquittal over accident killing 20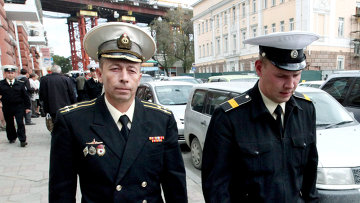 11:00 17/10/2011
VLADIVOSTOK, October 17 - RAPSI. The Military Prosecutor's Office appealed on Monday the acquittal of the captain of nuclear-powered submarine Nerpa, accused of the fatal accident which killed 20, Assistant Prosecutor Roman Kolbanov told RIA Novosti.
On Nov. 8, 2008, the Akula-II class nuclear attack submarine was running sea trials in the Sea of Japan in the western Pacific when its freon-based fire extinguishing system malfunctioned, killing 20 of the 208 people on board and injuring 21.

Captain Dmitry Lavrentyev and engineer Dmitry Grobov stood accused over the accident. Lavrentyev was charged with abuse of power and could face up to 10 years in prison, while Grobov was accused of negligently causing death.

On October 14, the Pacific Fleet Military Tribunal acquitted both upon not guilty verdict passed by the jury earlier.