Poland demands justice over leaked photos of deadly presidential plane crash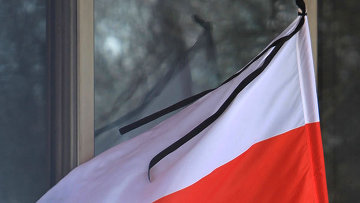 17:02 17/10/2012
WARSAW, October 17 - RAPSI. The Polish Foreign Ministry has summoned Russian Ambassador Alexander Alexeyev and demanded that Russia find and punish the individuals who posted photos of the presidential Tu-154 air crash victims on the Internet, according to the ministry's Press Secretary Marcin Bosacki.
Polish Prosecutor General Andrzej Seremet has also promised to send a query regarding the leak to Russian Investigative Committee head Alexander Bastrykin. News that the photos were available online was disseminated by a Warsaw radio station. The Polish Internal Security Agency learned that they appeared for the first time on Russian servers on September 28. They were later posted in Germany, the United States, and Ukraine.
Poland asked these countries to block access to the photos. Russia and Ukraine agreed. However, Germany and the United States have refused, citing their domestic legislation.
Polish Interior Minister Jacek Chichocki said on Wednesday that the photos could only have been taken by Russia's special services. The ministry added that it requested explanations from the Federal Security Service (FSB) two weeks ago.
Polish President Lech Kaczynski died in the crash on April 10, 2010, as the Polish Air Force Tu-154 attempted to land at the Smolensk-North airport in Russia. Ninety-six people died, including the president, his wife, and a number of the country's key officials.
The Interstate Aviation Committee (IAC) issued a final report in late July 2011, stating that the crash was caused by the crew's attempt to land in a thick fog in conditions of poor visibility. Additionally, the IAC said the poor flight preparation and the inadequately skilled crew were the root cause of the tragedy.
In late January, the Prague District Prosecutor's Office said the flight security level did not comply with the rules then set forth by the Government Protection Bureau. Experts uncovered that the individuals responsible for organizing Kaczynski's visit to Smolensk committed a number of violations that adversely affected the security of Poland's highest military and civilian leaders.