Investigative Committee opens criminal case over Proton rocket crash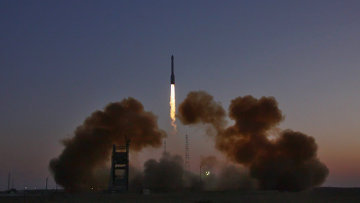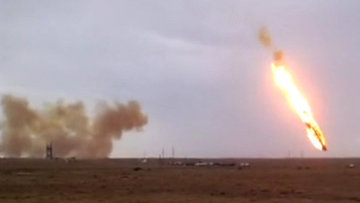 13:20 04/07/2013
MOSCOW, July 4 (RAPSI) - The Investigative Committee has launched a probe into the Proton-M rocket crash on its take-off at the Baikonur space center, the local prosecutors said on Wednesday.
The Proton-M booster rocket, which was carrying three GLONASS-M navigation satellites, exploded and crashed back to earth on Tuesday a minute after its launch, leaving behind a three tailed toxic fuel cloud. Experts do not believe it will cause significant damage to the environment.
However, the authorities in Kazakhstan have set up a government commission led by the environment minister to explore the accident's possible impact.
"The Russian Investigative Committee's department for Baikonur has opened a criminal case on charges of violation of safety rules during operation," the press release reads.
No suspects have been named at this stage. If convicted, they may face up to three years in prison.
The prosecutor's office also launched an investigation into Russian space projects and the compliance of Baikonur launches with the law.