Forged certificates may be common among Russian pilots – official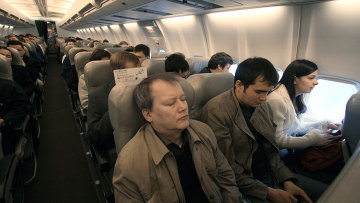 17:27 06/12/2013
MOSCOW, December 6 (RAPSI) - Many Russian pilots, particularly those employed by small airlines, may be in possession of forged pilot's certificates, Vladimir Markin official spokesperson for the Investigative Committee, announced Friday.
The Boeing 737-500 operated by Tatarstan Airlines, flying from Moscow to the central Russian city of Kazan, crashed on November 17 while attempting to land at Kazan Airport. All those on board – six crewmembers and 44 passengers – were killed after the pilots apparently lost control of the aircraft after overshooting during a missed approach.
The investigation revealed that the captain of the ill-fated aircraft had received questionable training.
"We have reason to believe that many pilots, especially those employed by small airlines, hold forged commercial aviation pilot certificates and therefore have not been properly trained," Markin said.
He explained that pilot certificates are issued by the Federal Agency for Air Transport (Rosaviatsiya) upon confirmation of initial and extended training at any of the 100 aviation training centers across Russia.
"This raises a lot of questions for Rosaviatsiya since the agency is responsible for granting licenses to Russia's training centers and supervises their work," Markin added.
Russia's airlines are increasingly suffering from a shortage of qualified aircrew. On Thursday, the government approved a bill that would allow foreign pilots to work as crew members on Russian civilian aircraft, which they had not previously been allowed to do.