Russian debtor undergoes sexual reassignment surgery to evade bailiffs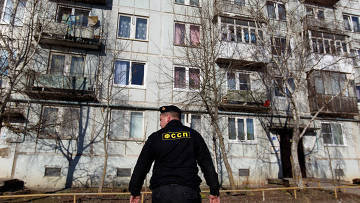 13:58 27/01/2014
MOSCOW, January 27 (RAPSI) – A female resident of Astrakhan, a city in southern Russia, who owed a total of 130,000 rubles ($3,795) under seven claims, underwent a sexual reassignment surgery, reported the press service of the local bailiff service's department.
The woman, Natalya, had a number of debts, including a fine of 70,000 rubles ($2,040) for assaulting an official. It is not reported how long she had been in arrears.
The bailiffs could not find Natalya at her registered place of residence because she did not actually live there and they put her on the wanted list. They later established that she had a sex change and received a new passport in the name of Andrian.
The bailiffs have not found Andrian but have determined that he also owes money under six claims. A search is now underway to find him. It is unclear whether Andrian will be held responsible for Natalya's debts.