Egypt's ex-president Hosni Mubarak, his sons to be released from prison - report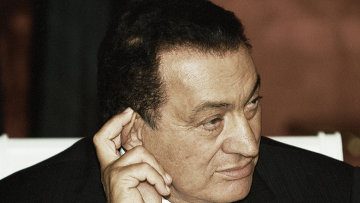 10:35 14/05/2015
CAIRO, May 14 (RAPSI) – Egyptian prison authorities are waiting for an order of the Prosecutor General's Office to release former President Hosni Mubarak and his two sons as they have served their time, Masrawy reported on Thursday.
Mubarak, 87, stepped down in February 2011 after 30 years of rule over Egypt. He was kept in pretrial detention since then.
Mubarak was sentenced on May 9 to three years in jail without parole and fined on corruption charges. His sons, Gamal and Alaa, were also given jail terms for embezzling 125 million EGP ($17 million) in public funds allocated for the renovation of presidential palaces.
Mubarak and his sons are considered to have served the jail time in the embezzlement case taking into account the time spent in pretrial detention, Egyptian mass media reported on Wednesday, citing Hassan al-Sohagy, head of the prison service.