About 100 prisons to be closed in Russia – human rights ombudsman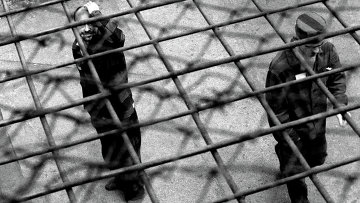 13:38 05/06/2015
MOSCOW, June 5 (RAPSI) - Up to one hundred prisons will be closed in Russia, Human Rights Commissioner Ella Pamfilova announced at a meeting of Russian commissioners in Moscow on Friday.
The decision to eliminate 34 penitentiaries and restructure or suspend several dozen others was made by the Ministry of Justice upon agreement with the Federal Penitentiary Service in order to optimize funding in the penitentiary system. The reform is to include about one hundred prisons in total.
Pamfilova said that "on the one hand, it's good news because the number of prisoners will be significantly reduced." On the other hand, there may be employment issues with the Federal Penitentiary Service staff that will be laid off, she added.
According to the ombudswoman, the affected prisons could be replaced by centers for the re-socialization of inmates "that would become the foundation for a probation service."