Putin considers relocation of Russian Supreme Court to St. Petersburg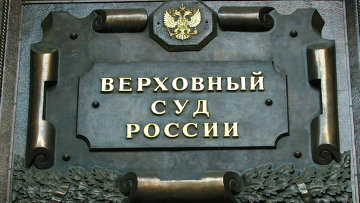 13:31 15/03/2018
MOSCOW, March 15 (RAPSI) – Russian President Vladimir Putin admits the possibility of the Supreme Court's move from Moscow to St. Petersburg.
The court's relocation would facilitate the separation of executive and judicial branches of government, the President said in a documentary by Russian TV journalist Andrey Kondrashov published on social media.
Earlier, Putin pushed forward the move of Russia's Constitutional Court to St. Petersburg. "I believe that the Supreme Court will be also relocated there," Putin said.
The Constitutional Court was moved from Moscow to St. Petersburg in 2008 after the relevant law took effect. Therefore, the court has been working in the "northern capital of Russia" since May 21, 2008.