Russian court sentences thief of Levitan painting to 13 years in prison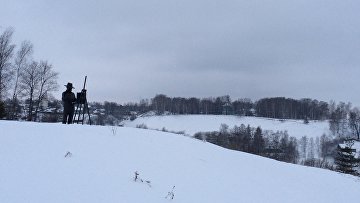 12:36 08/06/2018
MOSCOW, June 8 (RAPSI) – Russian court has sentenced a member of an armed criminal group responsible for stealing paintings by famous Russian artists Isaak Levitan and Ivan Shishkin to 13 years in a penal colony, the Investigative Committee's press service has stated.
The defendant was found guilty of establishing a gang, organizing and going through with thefts, robberies, banditry as well as attempted murder of a law enforcement officer.
According to investigators, from 2012 to 2016, the defendants organized a gang in the Nizhny Novgorod Region to mug and rob banks and commercial organizations. They stole over 80 million rubles ($1.3 million), the statement reads.
Moreover, they stole four paintings by Levitan worth over 180 million rubles ($3 million) from a state historical and art reserve museum in 2014, a painting by Shishkin valued at more than 66 million rubles ($1 million) and two works by artists Konstantin Korovin and Stanislav Zhukovsky in 2013, according to the Investigative Committee.
The criminal case against other alleged members of the gang is being heard by court.