Over 600 Russian psychoneurological institutions inspected by government order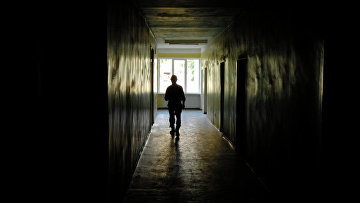 17:56 24/06/2019
MOSCOW, June 24 (RAPSI) – Unscheduled complex checks have been conducted in more than 600 psychoneurological institutions throughout Russia by instruction of the government, according to Deputy Chief of the Federal Labor and Employment Service (Rostrud) Ivan Shklovets.
The inspections were carried out in cooperation with the Federal Service for Supervision in Healthcare and the Federal Service for Consumer Rights Protection and Human Welfare, he said during the dedicated session of the Presidential Council for Human Rights on Monday. The inspectors checked compliance with legal requirements in the social facilities sphere, and abidance by the labor and employment laws, he stated.
In total, 645 psychoneurological institutions were checked including 118 orphan asylums with over 154,000 people living there, 112,000 of which are disabled (71%), Shklovets said.
Among main breaches of social adaptation issues are nonobservance of procedure and standards of delivering social services, insufficient providing with clothes and lack of well-educated service providers.